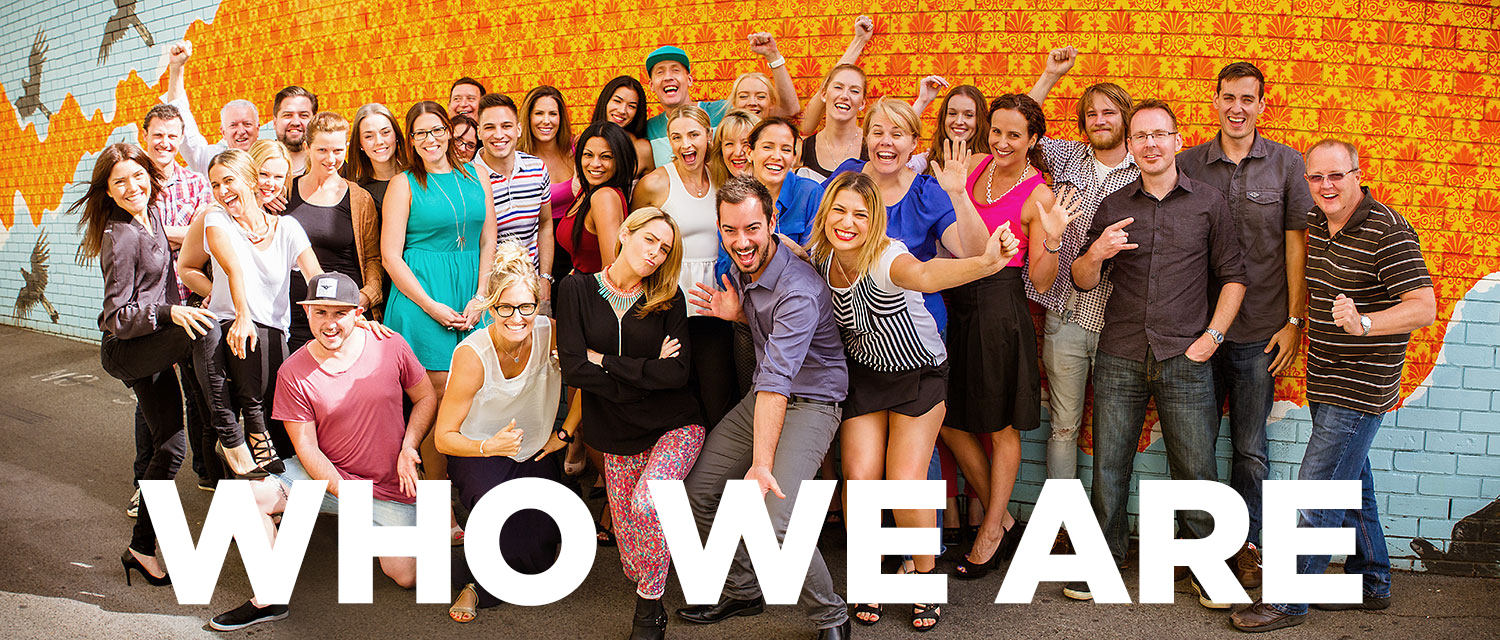 NOVA Entertainment is Australia's fastest growing entertainment company. The company is owned by Illyria Nominees Television, Lachlan Murdoch's private investment company.
NOVA Entertainment creates and share great experiences across our radio and digital platforms including the Nova Network, smoothfm in Sydney and Melbourne, FIVEaa, Star 104.5, novafm.com.au and smooth.com.au. Together these brands reach over nine million consumers each week across all age demographics.
OUR EXECUTIVE TEAM
Cathy O'Connor - Chief Executive Officer
Cathy entered the radio industry in 1985 and worked in sales roles at both 2SM and 2GB in Sydney. Her management career began at Austereo in 1991 where she held the roles of Agency Sales Manager, General Sales Manager and General Manager. Career achievements include being awarded the Telstra NSW Business Women's Award for the Private Sector (1996) and Centenary Medal for Service to Australian Society in Business Leadership in 2003. Cathy has served on the Board of Commercial Radio Australia since 2006, and held the role of Chair from 2009 to 2012. In 2016 Cathy was also inducted into the Commercial Radio Australia Hall of Fame.
What is your favourite thing about working at NOVA?
Radio is a passion of mine so I get to mix my passion with my career and that's what I love. The live nature of radio is exciting and changes every day so that suits someone like me that's always looking for the next thing. I also love the fact that radio is a people business and I get to lead and be part of an amazing team!
Tony Thomas - CHIEF MARKETING OFFICER
Tony has executive level experience in the FMCG, retail and media space across high profile businesses including Diageo, PepsiCo, ninemsn and Coles. As Chief Marketing Officer, Tony leads the marketing, promotions, publicity and digital functions across NOVA Entertainment's network of brands.
What is your favourite thing about working at NOVA?
I love being able to work on brands that are truly loved by our audience with a team that is filled with creativity, passion and drive.  NOVA has created an incredible culture that I have not experienced in previous roles with the perfect mix of high performance and fun.
Alana Howe - HEAD OF HUMAN RESOURCES
Alana joined NOVA in 2015 as Head of HR after having previously worked extensively in HR roles in the media and entertainment space. Alana develops the people and culture strategy for NOVA Entertainment to ensure it is aligned and integrated with the business strategy. She has a Business degree and a Masters in HR and a broad background in executive level HR partnering and change delivery.
What is your favourite thing about working at NOVA?
There is a fantastic energy within NOVA, we are fast moving and bring big ideas to life.…but most of all, it's a fun place to be!
Paul Jackson - GROUP PROGRAM DIRECTOR
With over 25 years programming experience in the UK for radio stations including Global Radio, Virgin Radio and Capital FM, Paul Jackson joined NOVA Entertainment in 2010. The mastermind behind smoothfm, Paul has bought his wealth of knowledge, radio insights and talent to our team since 2010.
What is your favourite thing about working at NOVA?
Every day I get the chance to work with some of the most passionate people in the business, creating an original and incredible sound that is market leading.
Mark Downes - Chief Technology Officer
With an Associate Diploma of Electrical Engineering, Mark has been the Chief Technology Officer at NOVA Entertainment since 2011, having previously served in senior technology roles in radio and television, and as a CEO in the performing arts. Mark is a CRA Board member, heads up NOVA Entertainment's Privacy practice, and collaborates closely with the Nova Entertainment Legal team to design and implement Nova Entertainment's Data governance strategies. Mark is also currently completing an undergraduate degree in Wine Science.
What is your favourite thing about working at NOVA?
NOVA Entertainment is an exciting and dynamic business that is embracing technological change to ensure its success now and well into the future.
Nathan Reay - Head of Strategy & Development
Nathan has a global background in Strategy and Mergers & Acquisitions, having previously worked in London and Hong Kong before most recently undertaking a senior Asia Pac role based in Australia. As the Head of Strategy & Development at NOVA, Nathan uses his extensive experience to scope and execute the growth plan for NOVA Entertainment both in radio and beyond focusing on a broad range of opportunities. The business is keen to explore growth from potential acquisitions, through to investments, partnerships and joint ventures. Nathan is a qualified chartered accountant.
What is your favourite thing about working at NOVA?
The national footprint is exciting and provides great opportunities to explore opportunities across Australia and beyond. We are not focused on one state or city but have a true national mindset in all we do.
Peter Charlton - Chief Commercial Officer
With extensive experience in print, outdoor and radio advertising in the UK and Australia at BBC Magazines, Capital Radio, CBS Outdoor and Adshel, Peter Charlton joined NOVA Entertainment in 2012 to lead the National Sales team. Peter has since taken on the role of Group Commercial Officer in December 2016 where he works closely with the General Managers in each market to coordinate the operations and successful implementation of each station's business plans and oversees NOVA's sales teams around the country.
What is your favourite thing about working at NOVA?
I love the obvious sense of pride that people have to be part of this organisation. There is a real , genuine feel of a close knit team about the place.
Previous
Next